CrossFit SFS – CrossFit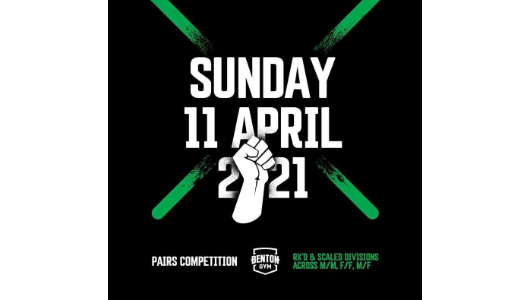 Metcon (No Measure)
Hey team, so far we have 3 or 4 teams from CrossFit SFS registered for Battle, would be great to get a few more head up fun day!!
All movement standards are out so head to Benton on the socials and check it out!
Warm-up (No Measure)
3 Sets through

16 ALT' Shoulder taps from plank

8ea Cossack Squats

30s Squat hold
into
Primer – 2 Sets through

4 Vertical Jumps for height

20s Max Effort Row/Bike
Back Squat (5 x 7)
goal is all sets at same load aiming for 70-75% 1rm
Today we're building on our back squats for strength work, we've dropped the reps but we've thrown in an extra set, at a slightly higher percentage.

– Look to move well through the set, maintaining a strong brace and drive up out of the bottom.

– Avoid letting your chest drop and letting the midline fold.

– The legs will really be feeling it toward the back end of the last set but trust yourself and know you can get through it.
Metcon (Time)
Coaches timing: 35:00-55:00
For Time

10-20-30-40-50

Wall Balls @20/14lb

5-10-15-20-25

TTB
Time Cap: 13 mins
Scaling Options:

WB: decrease weight or height if needed

TTB: decrease reps (4,8,12,16,20), 1:1, hanging knee or V snaps
– For our WOD we have an ascending ladder of wall balls and TTB, don't let those early rounds bait you into coming out hot.

– There's 150 wall balls in this workout if you can get through it

– Maintain a rhythmic kip on those TTB and don't get caught blowing yourself up trying to go unbroken, know what you can sustain and don't be afraid to break early.